Sunglasses are an important piece of fishing gear that serve three main purposes. Sunglasses protect your eyes from UV light, which can be harmful, they protect your eyes from your buddy that's still learning to cast and your own mishaps, and, with polarized lenses, sunglasses cut the glare of the water so you can see into the water to identify what's beneath. I wear sunglasses nearly the entire time I spend fishing.
Polarized sunglasses come in at several different price points. You can find premium glasses for $250 (or more) or cheap options for $5 in the Wal-Mart fishing aisle. So what's the difference between the cheap glasses and the expensive ones and is it worth it buy expensive fishing sunglasses?
Expensive sunglasses (I'm talking the ones that cost upwards of $100) include a few features that cheap ones don't. First, the lens material is going to be durable and clear. The most expensive glasses often have glass lenses that are scratch resistant and have special coatings to maximize clarity in both low-light and bright situations. Additionally, the lenses may be polychromic, meaning they become darker when it's brighter to give you better performance in both bright and low-light conditions.
On the other hand, the lenses of inexpensive sunglasses will almost certainly be plastic. In fact, if you browse through a few pairs at Wal-Mart, you're sure to find a few with cracked lenses. Even cheap polarized lenses will cut the glare off the water so you can see what lies beneath more clearly, but the clarity and optical optimization will not be the same with cheap glasses.
To understand the differences between cheap and expensive fishing sunglasses, I tested three different pairs of polarized sunglasses: the premium Smith Guide's Choice, which ring it at around $250, the Suncloud Mayor ($55), and a pair of Ugly Stick glasses I picked up at Wal-Mart ($20). For three days, I frequently switched between these three pairs of sunglasses while fishing to compare their performance and make recommendations about which price tier is right for which fishermen.
An Overview of the Sunglasses
I'm only going to give a brief overview of the sunglasses tested here. It's easy to find all the specs online. Here, I'll simply highlight the major differences between the glasses that I tested.
Smith Guide's Choice
The Smith Guide's Choice sunglasses range in price from $200-250, depending on the feature set you select. They have glass lenses that are treated to reduce reflection and maximize clarity and contrast. The lenses are polarized. There are many frame-lens options for this model so you can get them set up for whatever situation you want.
The pair of glasses I tested is an older pair than the current model. They are equipped with polychromic (change their opacity based on light), amber-colored lenses.
Suncloud Mayor
The Suncloud Mayor glasses are a fairly typical mid-range option and cost about $50. They have polycarbonate lenses with no special coatings specified. I tested the model with polarized, brown-colored lenses.
Ugly Stik Spartan
The Ugly Stik Spartan sunglasses can be obtained for about $20 from a variety of locations. They offer an amber-colored polarized lens of unspecified material.
Testing the Sunglasses
I tested all three pairs of glasses during normal fishing activities over a two-day period. Each pair of glasses was used in a variety of light conditions ranging from snow and clouds to bright sun (welcome to spring in the Rockies). I made not of how each pair of performed under the different circumstances.
Sunglass Comparison
Each pair of sunglasses effectively reduced glare on the water. I could see what was subsurface better with each pair of glasses on than with them off. Because the lens colors and opacity were not exactly the same it was difficult to do an exact comparison.
Overall the Sunclouds performed better in the sun than the Ugly Stiks because of their darker lenses, and the Ugly Stiks performed better when it was overcast and late in the evening. The Smiths performed well under all conditions because of the polychromic lenses. From the photos below you can see that added clarity and contrast-inducing coatings on the Smiths provide extra clarity over the other two glasses, especially when compared to the Ugly Stiks. Though the camera's reflection makes it a little difficult to distinguish, the Sunclouds fell between the Smiths and Ugly Sticks with their detail-enhancing capabilities.
The bottom line is that all three sets of glasses are effective at reducing glare on the water and protecting your eyes from UV light. By paying a hefty price you can get added contrast and detail from clear, coated optics. With mid-range to low-end sunglasses like the Suncloud Mayor and Ugly Stik Spartan you can get 80-90% of the performance for 10-25% of the price.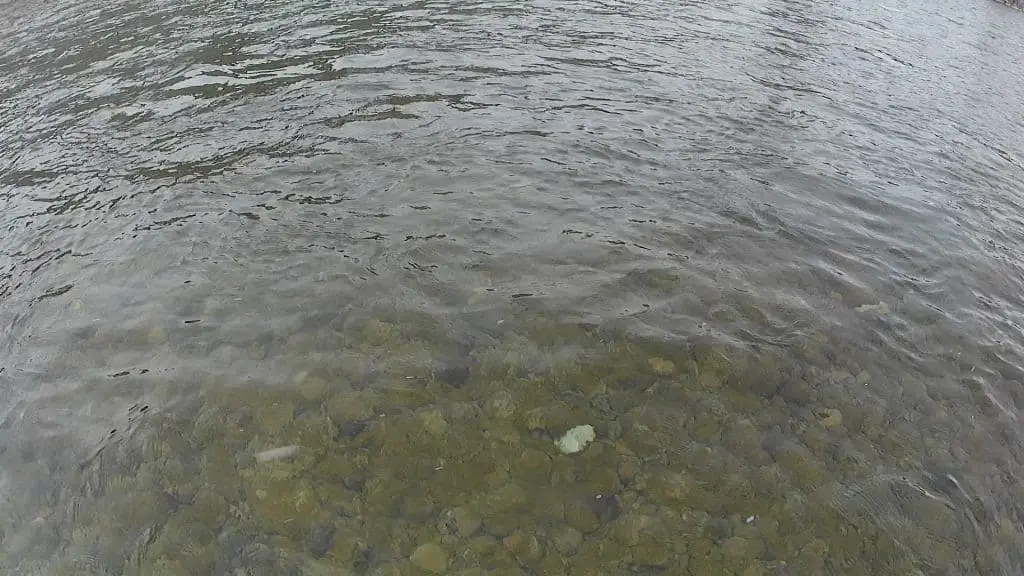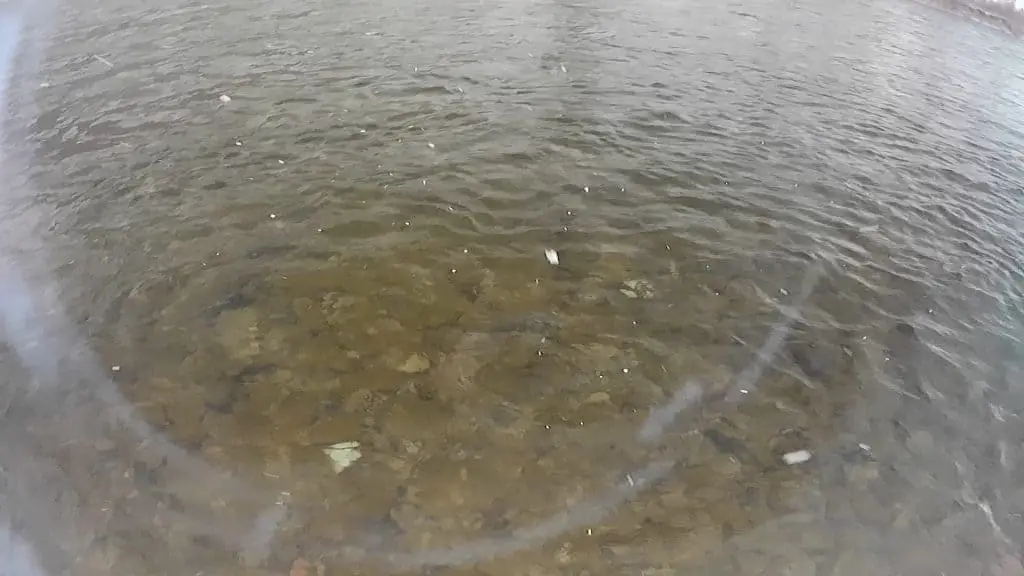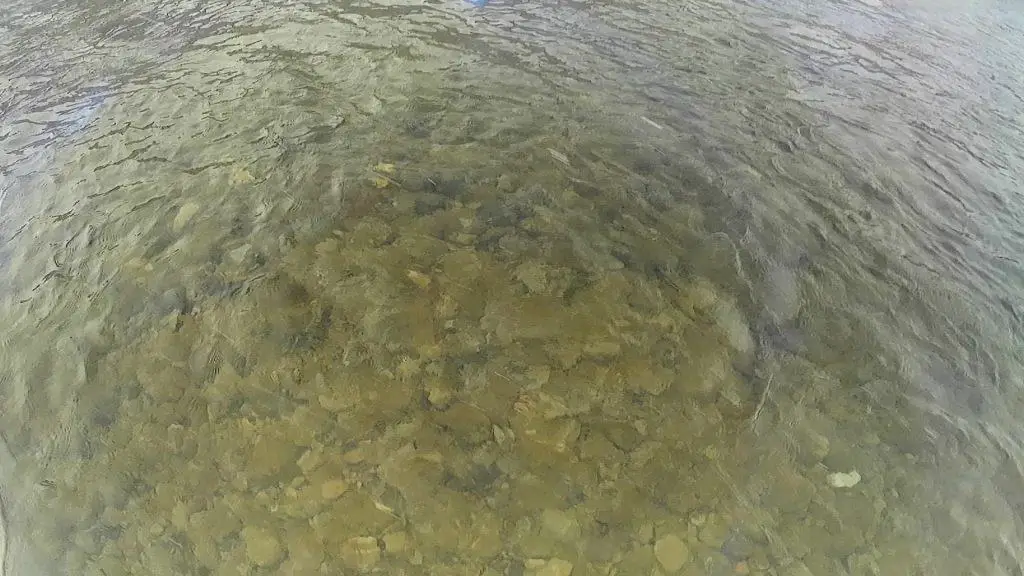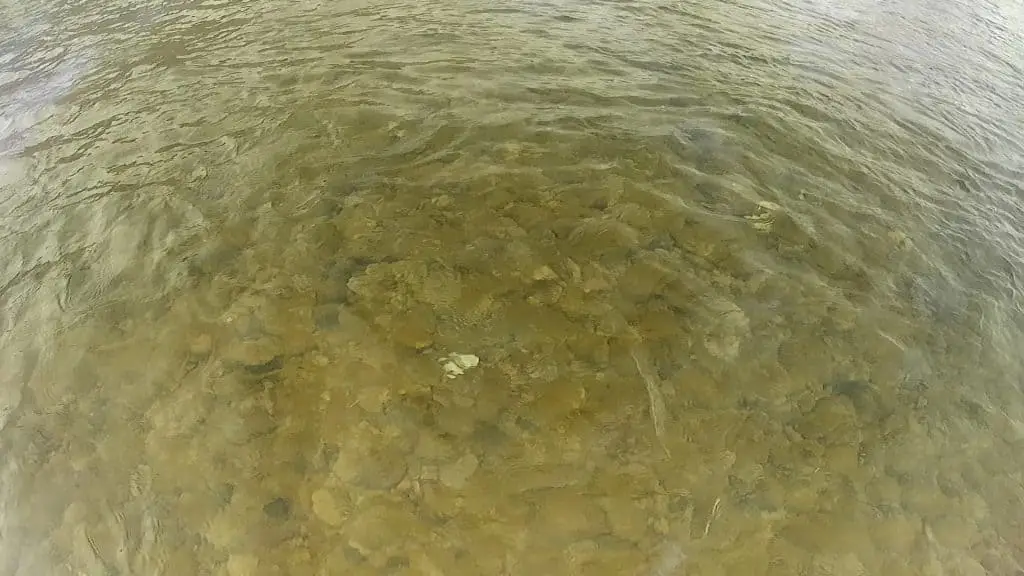 Who Should Buy Expensive Fishing Sunglasses?
You should only buy expensive fishing sunglasses after you've tried out a few less-expensive pairs first. As you try different frame and lens combinations you will find what works best for the locations you fish and your style of fishing. I had been fly fishing for more than 10 years before I bought my first pair of premium glasses. During the 10 years, I wore cheap glasses I learned a lot about the features I wished my sunglasses had. Then, when I purchased my Smith glasses, I knew exactly what I was looking for and have had zero regrets about the purchase. Had I bought those sunglasses right when I started fishing I'm sure I wouldn't have got the same frames and lenses and would have had to learn some expensive lessons about sunglasses.
If you're just a casual fisherman, then it may not be worth the cost. Get some glasses like Sunclouds or Shady Rays and you'll have plenty of performance without spending too much money on a product that you only use a couple of times a month, or year. Also, don't spend a bundle on sunglasses if your vision isn't good enough to take advantage of the added optical clarity.
If you spend a lot of time fishing and know what you want in a pair of sunglasses then spending the money for a nice pair will get you great performance that you can appreciate. If you just want a pair of sunglasses that will cut the glare off the water and protect your eyes you can get 90% of the performance for 10% of the price with a cheaper set.